News
Alpella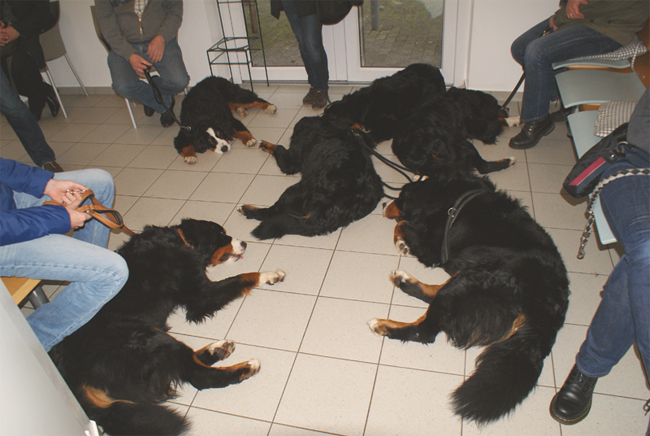 And again, we have good news - this time regarding health issues. We x-rayed a part of our A-litter (Kronblommas Nabucco x Pamuk von Gramont). The results are great:
Adam (Alpellas Aslan) HD A1, ED 0
Arras (Alpellas Arras) HD A1, ED 0
Asta (Alpellas Astalavista) HD A1, ED 0
Ben (Alpellas Astor) HD A1, ED 0
Jale (Alpellas Appolonia) HD B1, ED 0
Many thanks to our puppy owners and to Nabucco's owner Karla & Bert and breeder Björn!!!
7./6.12.2014 CACIB Wels, Austria
07.12.2014
Alpellas Aslan, Junior Class, ex 1, Junior Winner
Alpellas Astalavista, Junior Class, ex 1, Junior Winner, BOS!
Berner-Emmas Ebony Exception, Open Class, ex4
Pamuk von Gramont, Champion Class, ex1, CACA, CACIB
Pamuk has now fulfilled conditions for an International Champion!
Many thanks to judge Rieger (A)
06.12.2014
Alpellas Aslan, Junior Class, ex 1, Junior Winner, Qualification for Crufts 2015!
Alpellas Astalavista, Junior Class, ex 2
Berner-Emmas Ebony Exception, Open Class, ex1, CACA
Pamuk von Gramont, Champion Class, ex2, Res.-CACA
Many thanks to judge Parmiciano (I)